Why Photographers Shoot In Raw - A Peek Behind the Scenes of a Portrait Session
May 25, 2020
Let's start at the top. Truth be told, experienced and professional photographers shoot in RAW file format to give ourselves more options when it's time for post-production and photo editing. RAW files are not the same as jpeg images you see on your iPhone. A RAW image file must be processed using editing software that can read and identify RAW files first even before allowing you to begin editing. In short, they are purposefully intended to be edited in post-processing such as Lightroom or Capture One before we convert them to compressed jpeg files that can become anything that normal folks can even see on their monitors.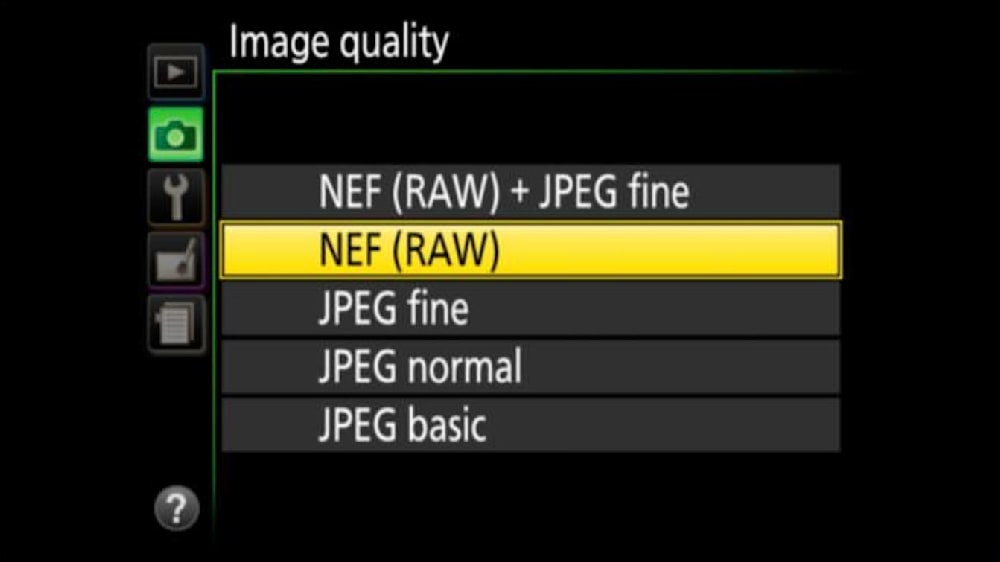 ---
I SHOOT RAW
Not to ramble too far off-topic, but one of my favorite YouTube personalities that does in-depth product reviews on cameras, lenses, and professional gear is Jared Polin. His catchphrase is FroKnows Photos and he sells brilliant T-shirts that spell out I SHOOT RAW. Jared speaks for all of us that shoot in RAW format and truthfully, I love the swag because it has become a way for us to identify one another out there in the world, leading to making cool connections with other serious photogs. So let's quickly examine why RAW is such a big damn deal already!
RAW files are uncompressed, in fact, they are not image files at all! RAW files are a collection of data that are collected by the camera's sensor and stored on a memory card such as XQD, CF Express, or in the old day's CF or SD cards. When we upload these RAW files to our desktop computers we have amazing quality advantages to work with to make incredible printable images for our clients.
RAW files can contain as many as 16,300 levels of brightness compared to the paltry 256 in a compressed jpeg. Having a higher level of brightness smooths tones for better quality images. They also have superior dynamic range, capturing incredible amounts of tonal ranges in both highlights and shadows. If you ever need to pull more image details out of a shadowy area that could be seen with the naked eye at the time of the session, a RAW file has recorded those tones and can recover them without introducing artifacts.
RAW files also contain a few more colors than your compressed jpeg files do. How many more? Does 68 BILLION sound impressive for a 12-bit file? How about trillions of colors and tonal variations in a 14-bit file?
---
THE CULLING PROCESS
OK, so now that I've provided some detail about quality differences between image files, let's take a peek behind the scenes of a photoshoot to reveal some answers. Just using the previous 4 weeks as an example in April and May '20. I did 5 outdoor portrait sessions locally in Connecticut and traveled to New Hampshire for an Engagement shoot. For each session, I had recorded anywhere from 300-500 shots in a relatively short period of time. I can tell you right here and now that every single shot I made is NOT something I am ready to make public. I have a particular style and very critical eye when it comes to the level of work I hold myself to. The images that I make public are what represent myself and a photographer's reputation could be on the line by putting out less than stellar images.
Out of a possible 500 shots for the recent NH engagement session, I took my time to review each of the RAW files in Lightroom and decide straight away which ones need to be trashed due to composition, posturing, slightly missed focus, or something about the lighting. When you shoot each pose, you work the scene and keep shooting. You continue to shoot in between poses to capture intimate shots, images that reveal their unique personalities, and the very essence of who they are. In the end, there are always photos that are much better than other photos and that's all part of the culling process. The image below shows a sample of what a typical Lightroom grid looks like on a monitor as you scroll through hundreds or a thousand or more images as you try and decide what files you keep. Sometimes the differences are so subtle between 2 or 3 files, but you must make the right choice!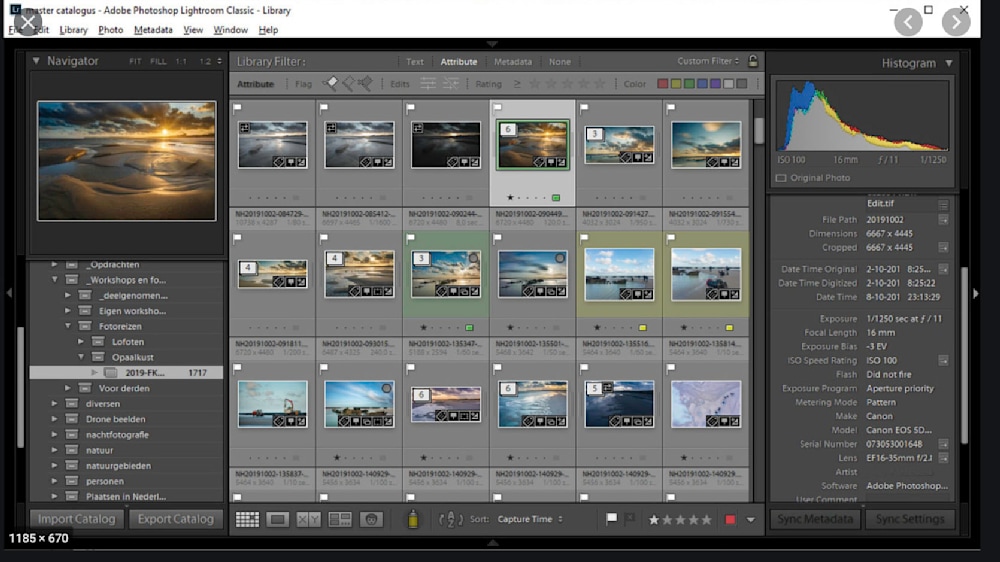 ---
THE KEEPERS
After culling the herd of files to extract the best of the best and delete the not so good, it's time to begin processing the keeper RAW files. Every experienced photographer has their own method and workflow practice for editing. My image processing is radically different if I'm editing files from a Portrait shoot or if I spent 2 weeks at Mt. Rainier National Park shooting nature landscapes. Nature scapes get complicated. I'm shooting for exposure blending and well-balanced highlights, shadows and tonal range, and also for focus stacking to get extreme sharpness from 10" past the lens to infinity. Fortunately, when I shoot landscapes I am deliberate and execute each shutter click with precision so I don't end up with hundreds of extra RAW files.
Portrait sessions thankfully are a bit more forgiving by nature because the subject is rarely static and you need to focus on the EYES most importantly. It's important to keep shooting because humans bring an emotional response to their session and it's rewarding to capture a special moment forever. The end result, by comparison, is I'll wind up with those 500 shots I mentioned above. The goal is we need to turn over at least 10-15 high-quality images as promised to the client before the session began.
As you can see by the numbers when a photographer decides on the absolute best final images from a 2 or 3-hour session you are left with about 5% of the total. From that 5%, you make the most difficult decisions between photos that are very similar and you are likely reduced to about 2 - 4% of the photographs you made from that session.
So there you have it. I hope I've shed some light on why it seems the photographer is turning over what seems to be so few photos after a lengthy outdoor session. If you find this article interesting, I encourage you to link it to your blog or comment if you have a Facebook account.
If you are a prospective customer anywhere in the northeast and New England region, I am a Connecticut based portrait photographer that is willing to travel. I do Family and Children's portraits, Business Branding headshots, Engagements, and also Custom Portrait sessions. The link is Portraits by Thom